Nature's Way Cookie Recipe Exchange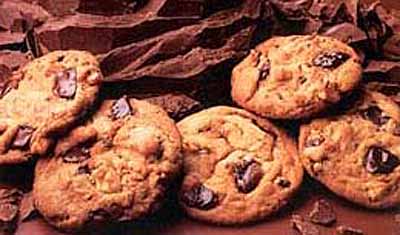 KATIE
I believe this one came from Katie

Rocky Road

A no cook marshmellow recipe:
Makes 1 dozen


Ingredients

2 cups semisweet chocolate chips
1 cup peanut butter
4 cups miniature marshmallows


Directions

1 Grease a 9 x 9 inch pan.
2 Heat chocolate chips and peanut butter over low heat in a medium sauce pan until chips are completely melted. Remove from heat. Stir in marshmallows.
3 Pour into prepared pan. Cool. Can be put into refrigerator to cool. Cut and Enjoy!



NO, you can't taste the cheese!!! Don't tell anyone! This is delicious, and soooooo easy! You can add chopped walnuts if you like.

Cheese Fudge
Melt in sauce pan
2 sticks butter or margine
8 oz pk of Velveeta Cheese

Mix in large bowl
2 # conf. sugar
1/2 cup cocoa

Pour cheese mixture over sugar and cocoa, mix well, add nuts
Put in 9x13 pan an refrigerate.

That's it, NO cooking. Hope you love it as much as we do!!


PEANUT BUTTER BARS (Tastes just like Reeses Cups)

Mix together
11/2 cups graham cracker crumbs
2 1/2 cups powered sugar

Melt in pan
1 1/2 sticks of margarine
1 1/2 cups peanut butter

Pour over graham crackers & sugar
Mix well, put into 9x13 pan

Melt 1/2 stick margarine with 6oz pk chocolate chips
Spread on top
Refrigerate, cool and cut

Kids love these, so do I !!!!


Raisin Bar Cake

Bring to a boil
1/12 cups water
1/12 cups raisins Boil 2 minutes

When cool add 1/12 cups sugar and 2 eggs (make sure it's cool)

Mix in large bowl
23/4 cups flour
Add 1 1/2 tsp. of each of the following
baking soda
nutmeg
cinnamon
allspice
cloves
Pour over cooled raisin mixture
Add 1 cup chopped nuts
Put on cookie sheet, yes, cookie sheet!!


Bake at 375 degrees for 20 to 25 minutes
Frost, when cool, with maple frosting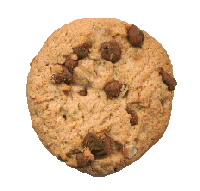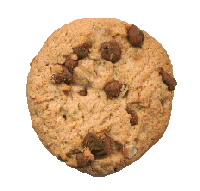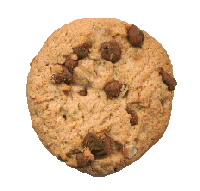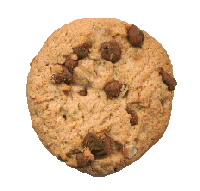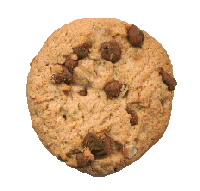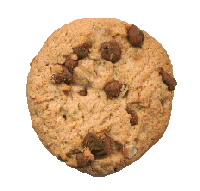 Christine


MAID OF HONOUR TARTS (This is a very old recipe from
England which was given to me by my Grandmother. Delicious!)

Pastry for 24 - 2" tarts.
3 Tbsps. butter.
1/2 Cup sugar.
1 Egg, separated.
1/2 Tsp. almond extract.
3 Tbsps. rice flour.
1/2 Cup flaked coconut.
Strawberry jam. (I use the strawberry jelly, but you can use the jam or jelly of your choice.)

Line pans with pastry. Cream butter and sugar. Beat in egg yolk. Add almond extract and rice flour. Beat egg
white until stiff; fold into mixture. Stir in coconut. Place 1 Tsp. strawberry jam in each tart shell. Top with
coconut mixture. Bake in 375 degree oven for 20-25 mins. until topping is set and golden brown.

(This recipe can be doubled. It is the rice flour that
really 'makes' these tarts!)

BUTTERSCOTCH CHEESECAKE BARS

1 (12 oz.) package of butterscotch morsels.
1/3 Cup butter.
2 Cups of graham cracker crumbs.
1 Cup chopped walnuts (I use almonds or hazelnuts.)
8 ounces cream cheese, softened.
1 (14 ounce) can sweetened condensed milk (not evaporated).
1 Tsp. vanilla.
1 Egg.

Melt morsels and butter. Stir in crumbs and nuts. Press half the mixture firmly into bottom of a greased
9 x 13 inch baking pan.

In a large mixing bowl, beat cheese until fluffy.
Beat in sweetened condensed milk, vanilla, and egg. Mix
well.

Pour into prepared pan. Top with remaining crumb mixture. Bake at 350 degrees for 25 to 30 minutes, or until toothpick inserted in center comes out clean. Cool to room temperature. Chill before cutting. Refrigerate leftovers. (I have also frozen these.)


PEANUT BUTTER BALLS (sinfully rich! The kids love 'em!)

1 Cup butter or margerine.
1 Cup of peanut butter.
4 Cups of icing sugar.
1 Package of chocolate chips or semisweet chocolate.

Mix first three ingredients in bowl. Roll into one inch balls. Freeze overnight.

Melt chocolate in double boiler and dip the balls in chocolate to coat and place on wax paper. Freeze again for 1 to 2 hours. Then EAT!!

RUM DROPS

Place in bowl 2 Cups of graham cracker crumbs--.

Add: 3 Tbsps. cocoa.
1 Cup powdered sugar.

Combine: 1-1/2 Tbsps. honey or corn syrup.
1/4 Cup rum or brandy. (Use 1 Tsp. (or to taste) extract of rum instead if desired.)
1/4 Cup of butter.

Add liquid ingredients slowly to the crumb mixture.

Roll mixture into one inch balls.

Then roll them in powdered or granulated sugar and ground almonds (optional).

Put them in a tin box to 'ripen' for al least 12 hours.


ENJOY! Love and hugs, Christine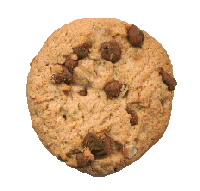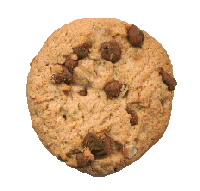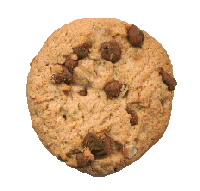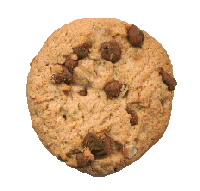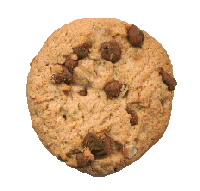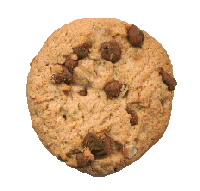 Mindy

This one has been around in my family for years and years. It's kind of time consuming, but well worth it. The hardest part is removing the wrappers off of the caramels!


OATMEAL CARMELITAS

50 (14OZ. PKG) LIGHT CANDY CARAMELS
1/2 C. evaporated milk
2 C. all purpose flour
2 C. quick cooking rolled oats
1 1/2 C. firmly packed brown sugar (light)
1 tsp. baking soda
1/2 tsp. salt
1 C. butter, melted
1-6oz. pkg. semi-sweet chocolate chips
1 C. chopped pecans

Melt caramels in evaporated milk in heavy saucepan. cool slightly. Combine remaining ingredients except choc. chips and pecans in large bowl. Press half of crumbs into bottom of greased 13x9" pan. bake 350 degees for 10 minutes.
Remove from oven. Sprinkle with choc. chips and pecans. Spread carefully with caramel mixture. Sprinkle with remaining crumb mixture. bake 15-20 min. longer or until golden brown. Cool and then cut into bars. Makes 48 bars (more or less).

I don't use all of the remaining crumb mixture on the top, it's too much for me....just to let you know.

Let me know if you have any questions!! This is a big hit!!

Mindy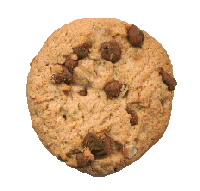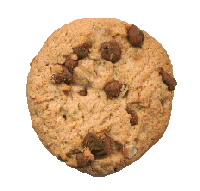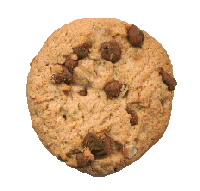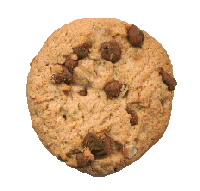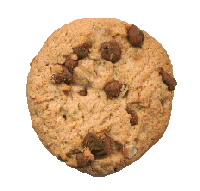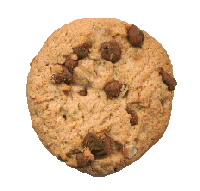 Jan


Now, here is a little trick I learned from a secretary at my old job:

CHOCOLATE CHIP COOKIES

Follow the recipe on the Nestle Toll House bag, except:
Omit the white sugar and use Jell-O Instant Pudding & Pie Filling in it's place. The small 3.4 oz. size. I use French Vanilla or Coconut or Chocolate. (Using choc. will make them more like double choc. chip cookies). I also double the vanilla (cause I like vanilla flavor) and I add cinnamon just before the flour mixture goes in.

What the instant pudding does is two things: makes them fluffier/puffier and keeps them soft. They never get hard. At least not that I know of! LOL...they never last that long to find out! I have omitted the white sugar from other cookie recipes and used the appropriate flavor of pudding to enhance it, and they have always turned out very good! Just use the same amount (or there abouts) of pudding to sugar ratio and it will taste good and keep them soft!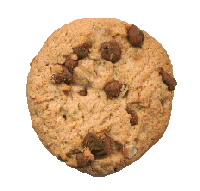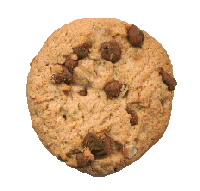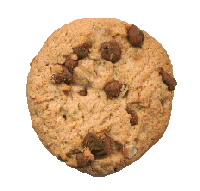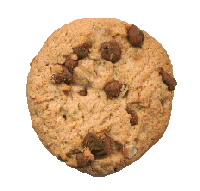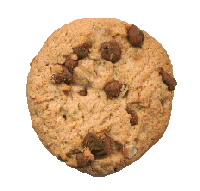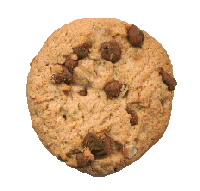 Anna May
Red Velvet Cake

2 ounces red food coloring
2 teaspoons cocoa, heaping
1/2 cup shortening (comes also in fat free and lite)
1-1/2 cups sugar (or equivalent sugar substitute
2 eggs (or 4 egg whites or 2 eggbeaters)
1 cup buttermilk
2-1/2 cups flour
1 teaspoon salt
1 teaspoon vanilla
1 teaspoon soda
1 teaspoon vinegar
ICING:
3 tablespoons flour
1 cup milk (Simply Smart Fat Free works great!)
1 cup margarine (or Benechol or lite margarine)
1 cup sugar (or equivalent sugar substitute)
1 teaspoon vanilla

TO PREPARE CAKE:
Make a paste of red food coloring and cocoa.

Cream shortening and sugar thoroughly.

Add eggs and mix well, then add the paste.

Add buttermilk alternately with the flour and salt.

Beat well after each addition and then add vanilla.

Put soda into the vinegar and fold into the batter.

Pour batter into 2 greased 9-inch cake pans and bake in a 350 degree oven for 25 to 30 minutes.

Cool and split each layer in half, making 4 layers.

Frost layers with icing.

TO PREPARE ICING:

Cook flour and milk until thick. Then cool. Be sure it is cool.

Cream together margarine and sugar. Add vanilla.

Beat the two mixtures together until the consistency is that of whipped cream.

SERVES 8


You can substitute margarine or shortening in some of these recipes, I just do not eat those things, so I use only pure oil or butter to bake with.


BANANA OATMEAL COOKIES

Ingredients

1 1/2 cups sifted all-purpose flour
1/2 teaspoon baking soda
1 teaspoon salt
1/4 teaspoon ground nutmeg
3/4 teaspoon ground cinnamon
3/4 cup butter
1 cup white sugar
1 egg
1 cup mashed bananas
1 3/4 cups quick cooking oats
1/2 cup chopped nuts


Directions

1 Preheat oven to 400 degrees F (200 degrees C).
2 Sift together the flour, baking soda, salt, nutmeg and cinnamon.
3 Cream together the shortening and sugar; beat until light and fluffy. Add egg, banana, oatmeal and nuts. Mix well.
4 Add dry ingredients, mix well and drop by the teaspoon on ungreased cookie sheet.
5 Bake at 400 degrees F (200 degrees C) for 15 minutes or until edges turn lightly brown. Cool on wire rack. Store in a closed container.

Makes 4 dozen



Buttery Star cookies
Ingredients


2 1/4 cups all-purpose flour
1/4 teaspoon salt
1/4 teaspoon ground cinnamon
1 cup butter
1 (3 ounce) package cream cheese, softened
1 cup white sugar
1 egg yolk
1 teaspoon vanilla extract
1 teaspoon orange zest


Directions

1 Preheat oven to 350 degrees F (175 degrees C). Sift together the flour, salt, and cinnamon; set aside.
2 In a medium bowl, cream together butter and cream cheese. Add sugar and egg yolk; beat until light and fluffy. Stir in the vanilla and orange zest. Gradually blend in the dry ingredients. Fill a cookie press or pastry bag with dough, and form cookies on an ungreased cookie sheet.
3 Bake for 12 to 15 minutes in the preheated oven, or until the cookies are golden brown on the peaks and on the bottoms. Remove from cookie sheets at once to cool on wire racks.





CREAM CHEESE SNOWMAN COOKIES

Ingredients
1 (8 ounce) package PHILADELPHIA Cream Cheese, softened
1 cup powdered sugar
3/4 cup butter
1/2 teaspoon vanilla
2 1/4 cups flour
1/2 teaspoon baking soda
1 (13 ounce) package miniature peanut butter cups (optional)


Directions
1 Mix cream cheese, sugar, butter and vanilla with electric mixer on medium speed until well blended. Add flour and baking soda; mix well.
2 Shape dough into 1/2-inch and 1-inch diameter balls. Using 1 small and 1 large ball for each snowman, place balls, slightly overlapping, on ungreased cookie sheet. Flatten to 1/4-inch thickness with bottom of glass dipped in additional flour. Repeat with remaining dough.
3 Bake at 325 degrees F for 19 to 21 minutes or until light golden brown. Cool on wire rack. Sprinkle each snowman with sifted powdered sugar. Decorate with icing as desired. Cut peanut butter cups in half for hats.

Makes 3 dozen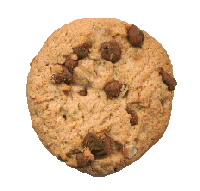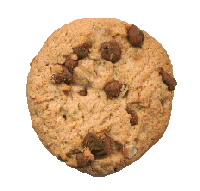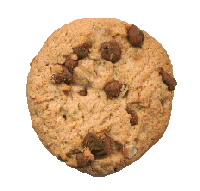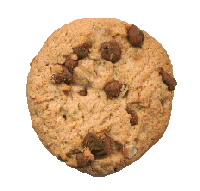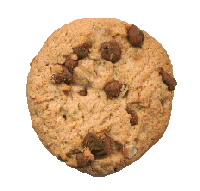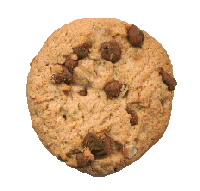 Bertha
DISHPAN COOKIES

1 1/2 cups cooking oil or crisco
2 cups white sugar
2 cups brown sugar
4 eggs
2 teaspoons vanilla
4 cups flour
2 teaspoons baking soda
1 teaspoon salt
1 1/2 cups oat meal
4 cups corn flakes
1 cup coconut

Now there were no directions to this recipe but I can tell you what to do. Mix all these ingredients in a very large pan. Mix them until you think they are all mixed in together very well. Drop by spoonfuls onto your cookie sheet and bake about 350 degrees until brown at the edges or as brown as you like.

You might can cut the recipe in half...I've never done that simply because they don't last long and I like a big batch of cookies, especially at Christmas.

You can add other ingredients too if you want...nuts, chocolate chips, butterscotch chips..maybe M and M's, it's a great recipe to make your very own style of cookies.

BECKY'S RUM CAKE

Generously grease and flour bundt or tube pan. Sprinkle in 1 cup of chopped pecans.

You will need....

1 yellow cake mix (I use SuperMoist Butter Recipe Yellow)
1 package Instant Vanilla Pudding
4 eggs
1/2 cup water
1/2 cup oil
1/4 cup rum (I use 1/4 to 1/2 cups)

Mix ingredients 2 minutes--Batter will be pretty thick--Pour into prepared cake pan and bake 1 hour at 325 degrees.

Immediately when cake comes out of the oven (leave in pan) poke holes in bottom of cake with ice pick or a like tool.

SAUCE

1 stick butter
1 cup sugar
1/2 cup water
1/4 cup rum (I use 1/4 to 1/2)

Melt butter-add sugar and water and let come to a boil. Boil 5 minutes, remove from stove, add rum. Gradually pour mixture over cake (cake is still in pan) and let it set till almost cool. Remove from pan and enjoy!!