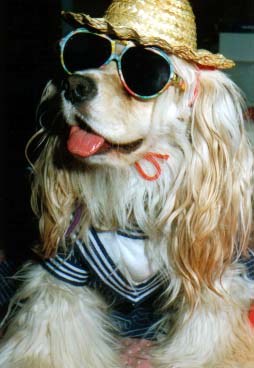 Just call me a cool kid. It was so much fun to get all dressed up and I loved this sailor dress and even had more fun once mom adopted my sister Elizabeth, who also had a sailor dress.
Except for the fact I had long hair and she has short hair, we were called the twins. We did everything together, even sat on mom's bed for hours cleaning each other.
I am going to be waiting here at the rainbow bridge for all my sisters, mom and dad. Now it's my job to sit up here and watch out for them, guess I am kind of a guardian angel.