L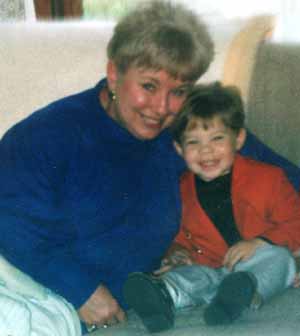 This is my friend Katie who lives in Ohio, we have a lot in common, she lives in the country on a big farm, I live on a tiny farm, we both love to watch the birds, but she has a blessing I do not have, GRANDCHILDREN!
Here she is with one of her grandsons, she looks so young one could mistake her for the mom, instead of the grandma, LOL.
Both Katie and Stormie call me often and we have some of the greatest chats.
Katie has both a cat and dog, do hope to get some pictures of them soon.