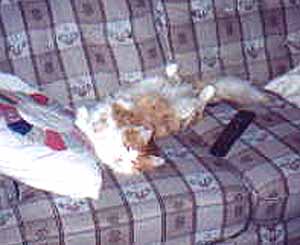 Lucas is known as the Christmas cat from Hell. He is just so radical...nothing is safe from his torture...but we just love him to death. My sister in law found him and his four siblings in her barn at Halloween 3 years ago. We brought him home around Thanksgiving ....
and he has been causing problems ever since!
We remind him everyday how fine he looks and how much we love him, but we also wonder why he just sits around and looks silly...