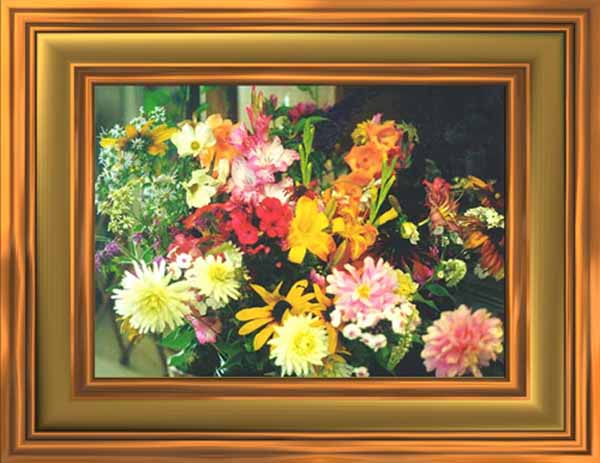 A BOUQUET FROM MY GARDEN
My message board is a friendly place where we can reach out in friendship, share stories, tell jokes and help each other through difficult times, remember to always be kind or you will be deleted, or banned. Hugs to all!
Let's remember not to take offence from what another says. Words can usually be taken two ways, sometimes it is only a matter of the way we look at things and not everyone looks at things in the same light. Candle light is romantic, but some of us need a spotlight. *S*
Here are a few of my favorite quotes to give you something to think about before going to either the message board or the chat.
"If you judge people, you have no time to love them"
~Mother Teresa~
"One of the sanest, surest, and most generous joys of life comes from being happy over the good fortune of others."
~Archibald Rutledge~
"All truth passes through three stages: first, it is ridiculed; next it is violently attacked; finally, it is held to be self-evident." ~Schopenhauer~
"All great spirits have encountered opposition from mediocre minds."
~Albert Einstein~
The place we normally meet is Nature's Way Board, but when it is down you can leave a message on the Faith's Garden Board.