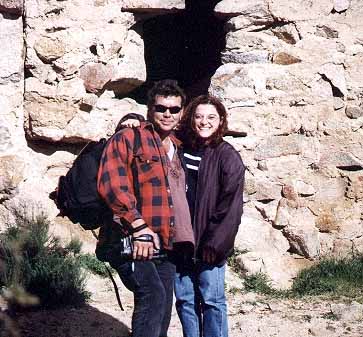 WOW! What a good looking couple these two make. All the way from the land "Down Under", these two love the great outdoors and working with wild life.
Perla's volunteer job has made us all feel a bit jealous, imagine, petting a hippo, or having lunch with a Giraffe. She is truly a role model for all of us animal lovers.
Hey, Perla, does Miles have an older brother?