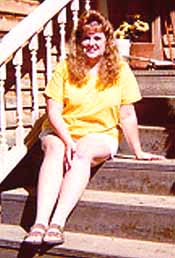 What can you say about a person who is always willing to help someone learn something new, brings a smile to your face, sharing some of the most amazing things she finds while surfing the net.
A real friend, we have all grown to love and respect, a twinkling star shining in our cyber world. She stays on top of things even when many people would be down facing her challenges.
Besides all of this she is a loving wife to Ralph and a great mom to Piggy.