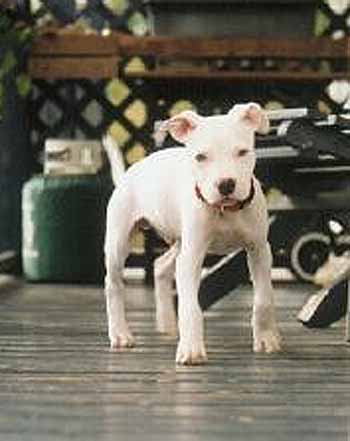 This is Mathew's adorable Tate, he loves the sound of his grammy's voice and gets all excited when he hears her talking on the phone, he tries to talk back to her.
Besides being spoiled by Mathew, his mom and Frank, his Grammy and Poppa do a good job of spoiling him too.
Tate sure did find a good home with a lot of love, one lucky dog if you ask me.